Animal Hospital of Eureka Springs
The Animal Hospital of Eureka Springs has been under the operation of Doctor Anthony Pike for almost 20 years. In the years, Dr. Pike has been serving the Eureka Springs area, he has seen an injured Bald Eagle, Owl and many other critically injured pets.
Dr. Pike graduated with a Doctoral degree in Veterinary Medicine in 1991, from Texas A&M. Dr. Pike has worked in the field of large animal and companion animal and found his love for small animal through this journey.
The team at AHES is like a family and we treat our clients and their pets with the same love and dedication. The clinic offers extensive companion animal services like 24 hour emergency care, preventative medicine, vaccinations, high tech digital x-rays with referral services to specialist around the state of Arkansas and many other services.
Why Choose Us?
We are Eureka Springs top rated Veterinarian
We are family owned and focus on our local community
We are trained veterinarians with over 30 years experience in animal health
We have the best equipment and surgery facility in Eureka Springs
We offer regular wellness checkups to keep your pet healthy and safe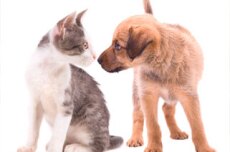 Animal Hospital of Eureka Springs
18 Highway 23 S

Eureka Springs

,

AR

72632

Phone: (479) 253-8923
Mon, Tue: 9:00am - 5:00pm
Wed: 9:00am - 12:00pm
Thu, Fri: 9:00am - 5:00pm
Sat: 9:00am - 12:00pm